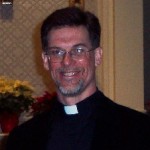 Pastor Karl M. Richard joined St. Matthew as Senior Pastor in January 2008. He comes to us after serving congregations in Rensselaer, Poestenkill and Raymertown, New York as well as his most recent congregation, Saint Paul's Lutheran Church in Applebachsville, PA. Pastor Karl has a BS in Urban Planning from the SUNY College of Environmental Science and Forestry, Syracuse University in 1982 and a Masters in Divinity from The Lutheran Theological Seminary in Philadelphia, PA in 1987. His wife, Leslie, is also an ordained pastor and they have two daughters, Amanda and Abigail.
Pat McHugh our Organist and Choir Director, a long time member and frequent substitute in this role assumed leadership in 2012.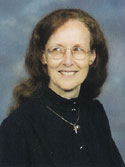 Janice Gardner,
Church Secretary,
effectively administrates "Grand Central Station" or the church office with her efficiency and constant smile.
Linda Maylie,
Director of the Saint Matthew Church Christian Nursery School