Linda Maylie, Director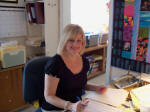 Nursery School Contact Info
Office: 610-543-5589
Email: StMattsCNS@gmail.com
REQUEST INFORMATION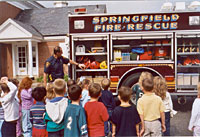 Our school offers classes for 3-5 year olds and provides a nurturing learning and developmental environment with a wide assortment of teaching materials, games, music, play equipment and books. There are three large, bright and colorful classrooms, a newly equipped playground and indoor exercise room. We accommodate children with food allergies.
Parents are encouraged to participate in activities during the school year. Special events include our Halloween parades, Back to School Night for parents, A Child's Christmas program and our spring Art Open House.
Classes Offered
2 Day classes (for 3-year olds)  Social-based with introduction to the alphabet, numbers, and name recognition.
3 Day classes (for 4-year olds)  More in-depth curriculum, printing of name, numbers and alphabet, with a focus on social skills and the understanding of directives in the learning environment.
5 Day classes (for 5 year olds who delay Kindergarten or those children that do not make the cutoff to begin Kindergarten according to birthdate)  Typical Pre-Kindergarten curriculum including a more formal approach to the learning environment, inclusive of printing the alphabet, numbers, and first and last name, journaling, and phonics.
A summer program is available for enrollment to those children that attend a Saint Matthew Nursery School Sept to May school session.
AM sessions: 9:15-11:45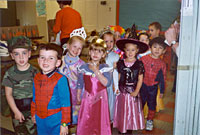 PM sessions: 12:30-3:00
2018-2019 Tuition: (September through May)
2 Day: $180/mo
3 Day: $210/mo
5 Day: $250/mo
15% discount for siblings attending our programs simultaneously (15% deducted from younger child's tuition)
There is a $60 registration fee for each child to cover the cost of a Tote Bag and school supplies.