Linda Maylie, Director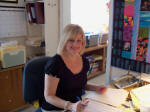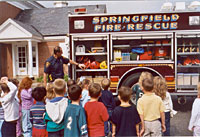 Our school offers classes for 3-5 year olds and provides a nurturing learning and developmental environment with a wide assortment of teaching materials, games, music, play equipment and books. There are three large, bright and colorful classrooms, a newly equipped playground and indoor exercise room.
Parents are encouraged to participate in activities during the school year. Special events include our Halloween parades, Back to School Night for parents, A Child's Christmas program and our spring Art Open House.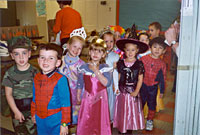 Classes Offered
(am sessions – 9:15-11:45am; pm sessions – 12:30-3:00pm)
3 Yr Olds – 2 sessions/wk – Tu/Thu am or pm

4 Yr Olds – 3 sessions/wk – M/W/F am or pm

5 Yr Olds — 5 sessions/wk — M/Tu/W/Th/F am or pm
For additional information, please call the Nursery School office at 610-543-5589. We look forward to having your family as part of ours!