You, your family and friends, your neighbors, or anyone at all is welcome to come to the All Saints' Chapel this week (11/1-11/6) to reflect, remember, and pray.  We will have a variety of scripture passages and poems placed around the tent, similar to the way in which we had the Stations of the Cross placed this past Holy Week.  As you come you are invited to remember those close to you who have died, particularly in the past year or so, but really you may remember anyone whom you miss and still hold in your heart.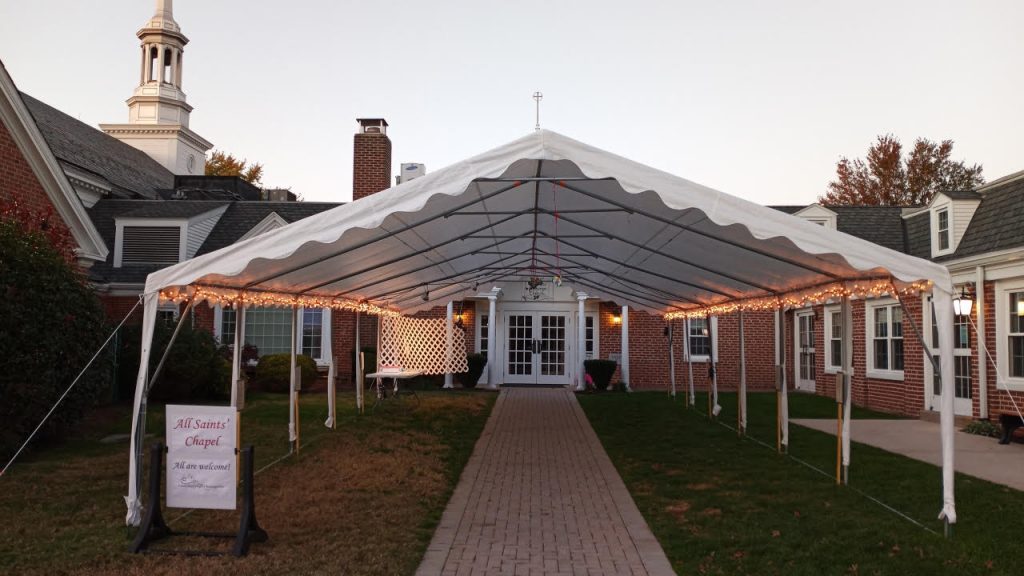 There will be a table in the tent with strips of muslin and fabric markers in various colors. You are asked to write the name of your departed loved one(s) on a strip of muslin, and then tie it to the piece of lattice that will be hung in the corner of the Chapel. There will be instructions and a prayer available for people as they complete this act of devotion and remembrance. You may continue to come back throughout the week, and join in praying for and remembering the growing number of names reflected on the lattice.
On All Saints' Sunday evening (11/6) at 6:00 p.m.we will have a prayer service in the All Saints' Chapel for the entire community.  We will remember all those marked during the week, and any others we may add at that service.  We will have an opportunity to light a candle to remember the light of Christ that shines on each of them as we give thanks to God for their lives among us.
As the world has in some ways stood still for the past 20 months, and is now regaining some of its old stride, we wanted to take this holy time, this All Saints' Week, to do what we were not able to do before, giving thanks to God for the promise of the Resurrection to new life through Jesus Christ. We hope it will be both meaningful and helpful for you, and for our community.